Frequently Asked Questions
How do I sign into the membership?
---
Click HERE to go to the home page for the membership. Look in the upper right for tiny text that says "Login" (on mobile you'll see a pull-down menu with the same text). That's the link! Click it to go to the sign-in form. Sign in with the email you used to make your account. This video shows you how: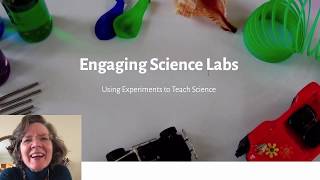 ---
Who is the membership for?
---
The membership gives you access to all of the resources. It's intended for teachers, but should work well for homeschoolers as well. It is not designed as a student site.
---
What will I find inside the membership?
---
All of the resources sold on this site are inside the membership. They're organized into units for ease of use, but you can use the lab activities in any order.
---
Are videos included?
---
Many, but not all of the labs have video directions. Videos are intended as a support, they show you how to do a lab, but shouldn't take the place of doing a lab. Currently I'm spending more time writing new labs than I am filming so the newest units do not have videos yet.
---
---